Ragnarök Violet

Format: iOS (iPad, iPhone, iPod Touch)
Gravity Europe
RRP: £3.99
Age Restrictions: 12+
Available 09 May 2012
As the potential of smart phone became apparent it was only a matter of time before some serious games started to appear. Initially, there were mainly souped-up card games and some very innovative new products designed for the platform. With the market becoming more mature we are seeing some mainstream games appearing.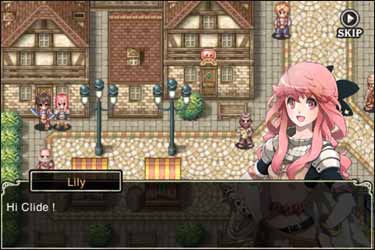 Ragnarök Violet is the iOS version of the popular Ragnarök Online, which if their own PR is to be believed has an enormous fifty million online players.
What we have here is akin to a Japanese RPG, with many of the favourite elements of the larger game. The game is presented with a top down view, with pop up characters when engaging in speech.
Now my iPhone does not have a game pad, so before I picked it up I wasn't sure how this function would be implemented. What you get are a couple of virtual pads, on the lower corner, the left control movement, the right combat. These are both semi-transparent which allows you to see the whole gaming area. This works better than it sounds and in practice makes the game very easy to play.
The game starts in the capital city Prontera, with the gamer playing Clide, a young man who having won a fencing tournament wants to join the Violet Knights, but something is wrong in the land, infested with monsters, Clide discovers that the road to knighthood is more difficult than he thought. Before he can even endure the trials to become a knight he is sent south to fight, but not without a suspicion that something much more is happening.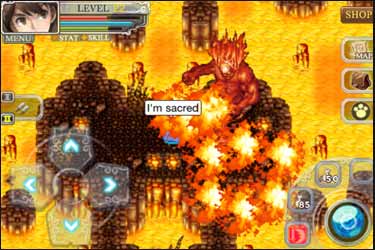 Along the way the game has added some of the most popular aspects of the larger game, including Porings, Spores and Marins. For fans of the original game they have even included the pet system.
The game is a pretty decent RPG and for the money a real steal for fans of both the original game and lovers of Japanese RPGs. There are over fifty quests and an estimated playing time of three hundred hours, it's like having a full scale RPG on you iPhone.
8
Charles Packer