Dogfight 1942

Format: Xbox 360
City Interactive
RRP: £10.28 (1200 Microsoft Points)
Age Restrictions: 12+
Available 05 September 2012
A fast-paced, WWII air combat game, Dogfight 1942 features more than 20 types of aircraft - from the fabled P-38 Lightning and Britain's Spitfire to the feared Messerschmitt 109 and Japanese Kate - and three unique game modes, Dogfight, Quick Game and Campaign, where players are challenged with the same real-life missions faced by WWII pilots, ranging from bombing runs and dog fights, to manning gun emplacements on a bomber or anti-aircraft site...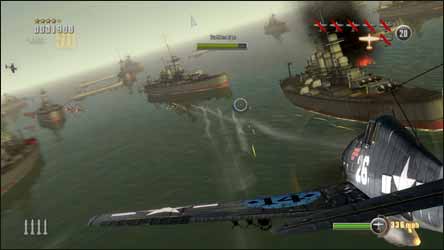 Dogfight 1942 is a new game available exclusively through Xbox Live Arcade. Take your place behind the cockpit of numerous iconic WWII places including the Spitfire and Hawker Hurricane as you engage in dogfights, defend allied positions and destroy enemy targets.
The main modes include: Campaign - Fly each mission and complete them to unlock the next one; Dogfight - Battle against a friend on the same console; and Quick Match - revisit levels you've already completed.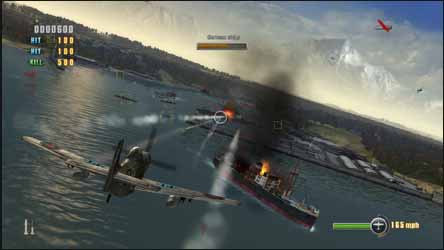 The game is fairly straightforward and is incredibly easy to pick up and play. In fact I found it more fun and more intuitive than other full priced games in a similar vein.
If I had one minor complaint, it's that it's not overly obvious what your objective is. For example in one game you have to sink enemy destroyers but if your fuel runs low you are told to start heading back to base. This is a bit of a red herring, because you won't be able to make it back - what you have to do is continue destroying the enemy. If you sink enough ships you can continue to the next part of the mission.
You can also unlock items that allow you to customise your plane - which is a great little touch. At the ridiculously low retail price (just over £10) there's no reason not to give this a try - it's better than a lot of full priced games.
8
Darren Rea