Camping Manager

Format: PC
Excalibur Publishing
RRP: £24.99
5 060020 476051
Age Restrictions: 3+
Available 28 September 2012
This game, quite frankly, isn't what it says on the tin. It makes it out that you can actually manage and influence your campsite. You can't. Whatever you do the people in the site just go about their business seemingly oblivious to your efforts.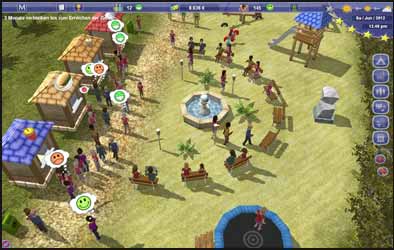 However, if you like building toilet blocks, laying paths, setting up outdoor discos and designing fountains [fountains!] then there's something here for you to enjoy. Otherwise you might find it all a bit dull. It's certainly not a game for younger players as the excitement levels are a little on the low side. Sometimes so low you'd be hard put to spot 'em at all.
Moreover, there's no penalty for going bankrupt; it just ends when the time runs out, or if you are on free play, it doesn't end. Endless camping - now there's a nightmare scenario!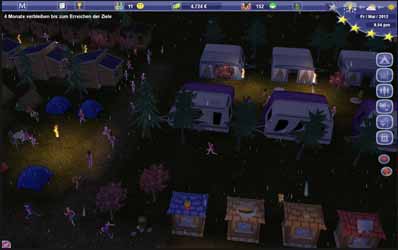 The graphics are below what I'd expect from Excalibur Publishing having played games such as Police Force and Emergency Ambulance Simulator and I would therefore find it very hard to recommend this release based on its look.
The game is easy enough to play although a tutorial mode might have been helpful. However, unless you're drawn to canvas and outdoor entertainment you'll probably not find this Sim to your taste, whatever it's ease of use.
So is this game an 'in tents' experience? Hardly…
4
Sophie Wyllie