Winx Club: Magical Fairy Party

Format: Nintendo DS
D3Publisher
RRP: £29.99
3 391891 967136
Age Restrictions: 3+
Available 30 October 2012
Girls will embrace the magic within and discover their inner fairy in Winx Club: Magical Fairy Party, through the enchanting story and exciting mini-games filled with fairies, fashion, friendship (and pets) that fans love. Fans can star in the game as their own fairy, interact with their favourite show characters and enrol in the enchanting Alfea School. They will form new friendships, perform spells and plan unforgettable events that include a wondrous ball...
Winx Club: Magical Fairy Party is based on the Winx Club television series. The game, aimed at young girls, sees you playing as the latest fairy to enrol at the Alfea School for fairies. Once you've chosen your appearance you can engage in several mini games that allow you to meet all of the main characters and become accepted at the school.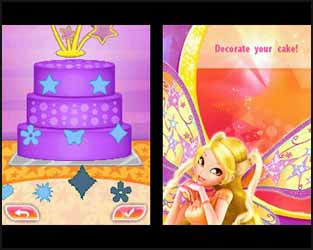 Being aimed at the younger end of the market, there's no particular challenge for adults that decide to give this a go. The idea is to try and complete each mini game with as good a score as possible.
The game is played holding the DS on its side, so that the dual screen act as one larger screen. In the cut sequences this allows for the characters to walk from one screen to the other. However, it's a little hard to get used to holding the DS this way around, but once you get the hang of it it's not a huge problem.
For the target market the games are fun and challenging enough. Fans of the show will enjoy this immensely.
7
Nick Smithson