WWE '13

Format: Xbox 360
THQ
RRP: £49.99
4 005209 166911
Age Restrictions: 16+
Available 02 November 2012
WWE '13 features the franchise's Creation Suite, enabling players to develop and customize Superstars, entrances, arenas, finishing moves, storylines, highlight reels and more, as well as share and download creations with others from around the world. Furthermore, they compete with an array of WWE Superstars and Attitude Era luminaries from a large roster, including cover Superstar CM Punk, Stone Cold Steve Austin, Sheamus, Undertaker, Mankind, Chris Jericho, Big Show and Mark Henry...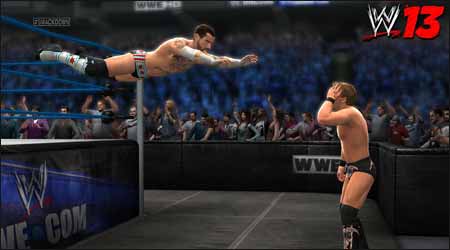 WWE '13 is a game more aimed at the American market than the UK. Sadly wrestling has not been in fashion so much here in 'ol Blighty since the '80s when Big Daddy and Giant Haystacks used to battle it out with other giants of the UK wrestling scene.
America's WWE is just as fake as always, but it's all about putting on a show for the audience - so there are the "sports's" characters; it's heroes and villains, who everyone roots for.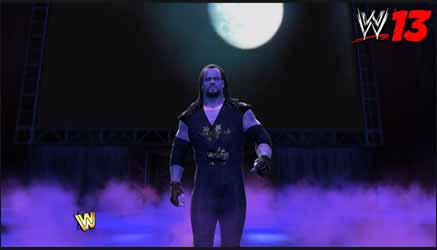 For hardcore fans of WWE there are some impressive additions to the game play. For starters there's Attitude Era, which allows you to return to an unparalleled and groundbreaking era in WWE history - a time of pure raucousness, grandiose personalities and colossal revolution - through a franchise-first single player campaign focused on eight purveyors of attitude during the famed television "Monday Night Wars," including WWE Hall of Famer "Stone Cold" Steve Austin.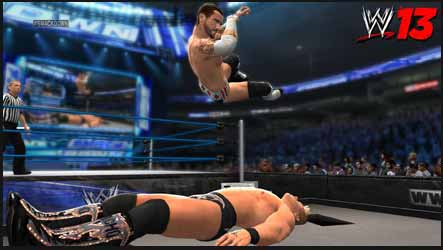 In WWE Live you get the chance to experience the atmosphere, spectacle and fervour of a WWE live event through attention-grabbing Spectacular Moments, including ring breaks and barricade crashes, along with a brand new audio and presentation system designed to produce the most authentic and vibrant commentary, sound effects and crowd participation levels.
WWE Universe is the popular career-style mode. Here individual decisions throughout game play will dynamically introduce matches, alliances, rivalries and unpredictable moments along the path toward becoming a WWE champion.
Yes, it's more of the same put with a spin on presentation and game play, but WWE fans will lap this up. It's fun, frantic and brutal. What more do you want?
8
Nick Smithson