Ben 10: Omniverse

Format: PS3
D3 Publisher
RRP: £34.99
3 391891 966115
Age Restrictions: 12+
Available 30 November 2012
Ben Tennyson's ten year old life is turned upside-down when he discovers an Omnimatrix in the woods. The device allows the young Ben to transform into a number of alien species, an ability he uses to fight evil...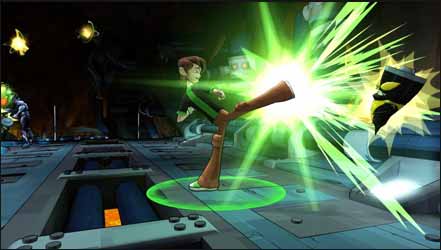 Ben 10: Omniverse is a new PS3 platform/fighting game from publisher D3. It would be fair to say that this pretty much describes the game as a whole.
You play Ben, both in his human form and in his various alien guises as he battles through level after level of bad guys. Ben can only fight for a limited amount of time as an alien before his Omnimatrix is depleted and then he revert to plain old Ben. That said I didn't really feel that there was a significant loss of ability as Ben, for the most part the alien forms had either different fighting abilities or useful abilities, like being able to sniff out a trail.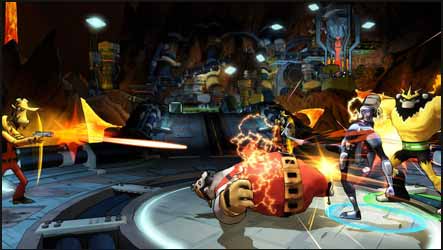 Visually, the game is very polished, taking its look from the animated show. You start off with a training session, which introduces you to the game's controls. What I didn't understand was why the introduction to the controls had to come so thick and fast, it made, even for an experienced gamer, a great deal of difficulty in remembering them all.
The training also showed up a major glitch. Only a few screen in and I died. No problem there, as your character will respawn. However, in this case Ben respawned just at the point which killed him. After a few respawns and deaths it was obvious that I would have to start the whole thing, frustratingly, from the beginning.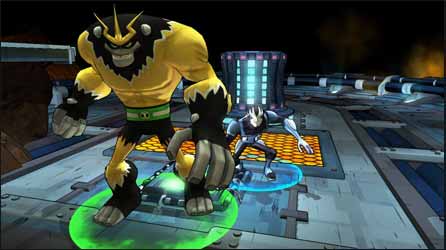 Thankfully this didn't reoccur and Ben 10 turned out to be a surprisingly polished if shallow experience. You get to play Ben either in his young phase or as a teenager. He is partnered with Rook, who can be left as a competent AI player or you can play in co-op with a friend. Ben and Rook battle through multiscreen levels of the alien city of Undertown. With experience Ben can eventually transform into no less than thirteen different creatures, each with their own abilities.
There is nothing terribly original in terms of game play and all the elements which exist have been seen elsewhere. What plot exists, is only there to give the characters a reason to move from one area to another and so represents a game that would appeal to a younger audience which is already a fan of the franchise.
6
Charles Packer