The Raven
Legacy of a Master Thief

Format: PC
Publisher: Nordic Games
Developer: KING Art
RRP: £20.99
Click here to buy
Age Restrictions: TBC
Release Date: 22 July 2013
It has been many years since anyone has heard of the master thief, The Raven; most even believe that he is dead, having been shot while trying to escape. So when a fabulous jewel is stolen from a Paris museum, the hunt is back on, a hunt which will stretch from Europe to the exotic Egypt...
The Raven: Legacy of a Master Thief is a new point and click adventure developed by KING Art and published by Nordic Games.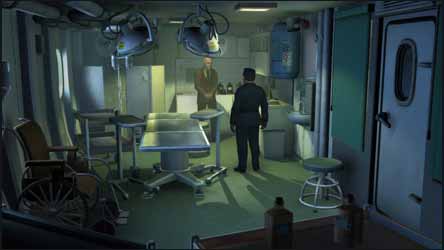 You take the role of the portly and engaging Constable Zellner, a Swiss policeman, in the twilight of his career; he is looking for that one last collar which will make his reputation. He has been sent to help the haughty Inspector Legrand, the man who reputedly ended The Raven's reign of crime.
For point and click fans there are few and far between games released and those that are often suffer from poorly thought out elements. Raven is a traditional point and click, the difference is that the Raven presents puzzles that are logically based on the created world. This does not diminish the challenge, but it does mean that you're not forced to trawl through the Internet to solve puzzles which appear deliberately obtuse.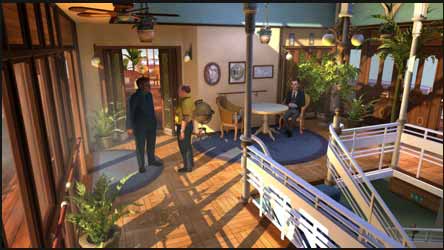 The game plays like an old Agatha Christie Poirot novel, with a strongly plotted immersive narrative which pulls you in, achieving a high level period look and feel in its presentation. The graphics are highly detailed and the transitions smooth, none of this having your character moving in a weird sideways motion that is found in some games. The game achieves an almost cinematic effect with its pacing.
One of the things which normally lets point and click games down is the vocal acting. Thankfully, the vocal acting in The Raven is brilliant. Instead of skipping past scenes, you will find yourself actually wanting to hear the exchanges. Add to this a score which not only perfectly complements but also enhances the game and Nordic have a winner on its hands.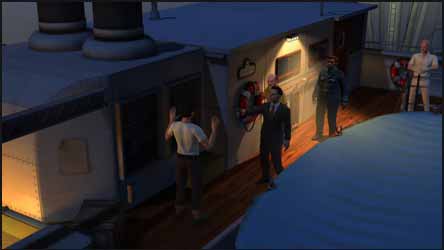 This represents only the first chapter, The Eye of the Sphinx, with two more, Ancestry of Lies and A Murder of Ravens, which will be released at the end of August and September 2013. If you're wondering what happened the night The Raven was supposedly killed, then you can download a free prequel interactive graphic novel on all major platforms. This is not included in the main game.
Like I said, a lot of these games are hit and miss events, but Raven's elements are so well balanced that its makes it a delight to play. If I had to find a fault it would be that fans of obscure solutions might find the puzzles less challenging, but then Raven is about bringing all its elements together in perfect synchronicity for an entertaining adventure.
9
Charles Packer