Deadfall Adventures

Format: Xbox 360
Publisher: Nordic Games
Developer: The Farm 51
RRP: £39.99
9 006113 002963
Age Restrictions: 16+
Release Date: 15 November 2013
Deadfall Adventures takes the classic adventure genre and combines it with fast paced action associated with First Person Shooters. Set in exotic locations such as ancient Mayan ruins, forbidden cities, frozen wastelands and lush, tropical jungles - Deadfall Adventures takes the player on a whirlwind adventure set in the late 1930's...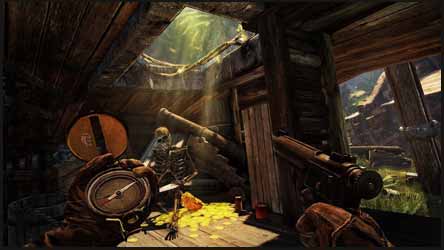 Tomb Raider and Indiana Jones were so obviously what the developers of Deadfall Adventures where aiming at... but they failed miserably in almost every aspect. Delivered a few years ago (when the Xbox or PS2 were just starting out) Deadfall Adventures would have been interesting... assuming some of the lumps had been knocked out of it. Released today on the Xbox 360 and PS3... and well, it just looks and feels a bit crappy.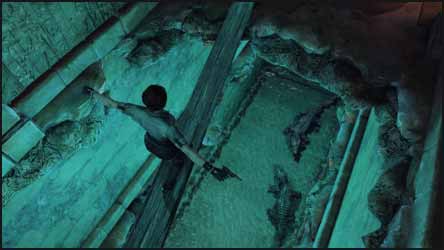 Let's start with the basics. Moving around is important in this sort of game. However, the running is hard to control in fact you seem to move about like a drunk. Then as the game progressed your character appears to hobble along as though he's got a wooden leg (or maybe two wooden legs). The vocal acting ranges from average to laughably poor and I lost count of how many times I got to a door and tried to open it only to have my character jump. For some reason the jump and action button is the same and when you get to a switch and see the "Press A to open" titles onscreen it's quite easy to move ever so slightly so that you can no longer open the door. The controls are just a bit too sensitive (even when you adjust them). For the sections where you have to step only on certain slabs, or die instantly, the controls become frustrating. It's not easy to gauge when you're standing on or off the slab and the sensitivity means you can easily stray where you don't want to go.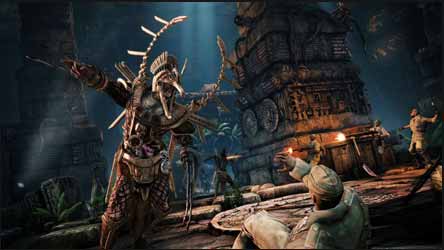 The puzzles are fairly straightforward but the level of difficulty can be altered if they are too easy or hard for you.
There's an online multiplay too, but when we reviewed the game no one was online. But I highly doubt whether the online play will save this from being the turkey it sadly is.
I wanted to like this game, I really did. There's not been a good Indiana Jones style game on the market for ages and sadly poor game play mechanics and dated graphics make this a very annoying game. Even if it were to retail for £10 I wouldn't recommend it, but to stick a £40 price tag on it is just laughable.
4
Darren Rea