World of Warplanes

Format: PC
Publisher: Wargaming.net
Developer: Wargaming.net
RRP: Free
Click here to download
Age Restrictions: 7+
Release Date: Available Now
Following on from the phenomenal success that was World of Tanks, it was only a matter of time before the team behind that would look to the skies. There is something about the visceral closeness of combat which modern wars cannot match, the "fun" that was World War Two.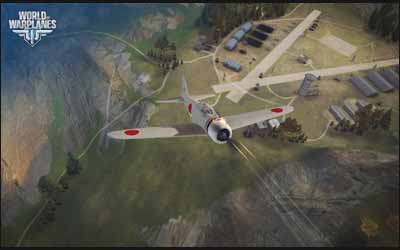 World of Warplanes was created to be a free to play Massively Multiplayer Online (MMO) game the new iteration of this world is every much as impressive as its predecessor.
You don't get to play a character and there is no pretend back story, you are here to fly some of the world's best planes against other real pilots for mastery of the sky.
You start with the normal practice mode. What is odd is that the download for the game is pretty big, but even the practice missions are on-line, meaning you have to wait for time on the server. At the moment this isn't a problem and you should be in the air in less than five minutes, how this will pan out when the game gains popularity is anyone's guess.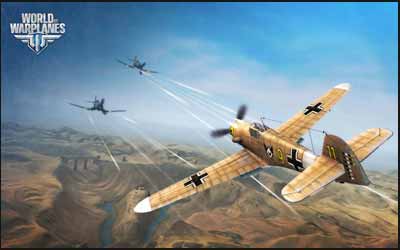 Your initial choice of planes is limited, this is because the planes from Germany, the Soviet Union, USA, Japan, and Great Britain are based on a tree, the more you play the deeper into the tree you get, eventually unlocking around a hundred aircraft. Of course, this is before the usual upgrades which will add more countries and more planes. Already there is a new tournament on-line, so we should expect new content to come thick and fast.
The game is designed for those willing to put in the time. That's not supposed to be snobbish, the physics are good, really good, so there's no throwing your plane around the sky hoping for the best, climb too sharply and you will stall. You have to know where your adversary is and plan ahead, because you can be sure that's what he is doing.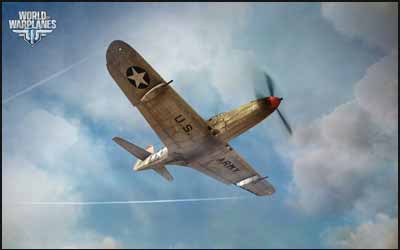 There are a number of really neat options incorporated into the game. There are some who prefer to use the keyboard to play, but if like me you find this next to impossible there are options to use, mouse, gamepad and joystick. Each of these options works equally well, so it comes down to personal preference. I found the gamepad and joystick were naturally intuitive.
Although the game contains wonderfully rendered environment, not everyone can afford either a gaming PC or even a new PC. Here the game lets you down dial the detail until the game plays just fine on your average two year old laptop. You may lose some of the beauty, but you lose none of the game play.
So, what's not to like about the game? Well, pretty much nothing. Get in a team of fifteen aircraft and take a stab at one of a number of options which the game has to offer.
10
Charles Packer