LEGO The Hobbit

Format: Xbox 360
Publisher: Warner Bros. Interactive Entertainment
Developer: TT Games
RRP: £39.99
Age Restrictions: 7+
Release Date: 11 April 2014
From the makers of the immensely popular LEGO The Lord of the Rings, comes LEGO The Hobbit, inspired by the first two films in The Hobbit Trilogy: The Hobbit: An Unexpected Journey and The Hobbit: Desolation of Smaug. The interactive game of LEGO The Hobbit allows gamers to play their favourite scenes from the films and follows the Hobbit Bilbo Baggins as he is recruited by the Wizard Gandalf to aid Thorin Oakenshield and his Company of Dwarves...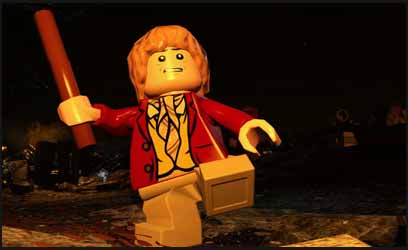 LEGO The Hobbit is the latest LEGO based offering from TT Games and Warner Bros. Interactive Entertainment. The thing that I really love about these games is that it would have been so easy for the designers to keep churning out the same game but based around a different movie or franchise, but as always they keep everything fresh by changing things around and improving on elements that fans enjoyed, whilst ditching elements that didn't quite work.
We're at the point now, where a LEGO game is an almost guaranteed stamp of quality. These are games that the young and the old can enjoy and get something very different out of. As always, a big element is the humour, although I did find this game a little less amusing than some of the previous installments. In addition the original music and dialogue from the film is neatly incorporated into the game.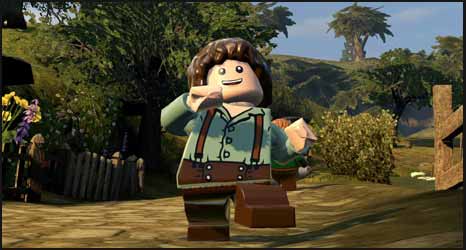 As in the films, Bilbo leaves the comforts of the Shire on a journey through Middle-earth to help the Dwarves reclaim their lost Kingdom of Erebor within the Lonely Mountain. Along the way, he is introduced to ravenous Trolls, dangerous Orcs and Gollum and his precious Ring. Players have to use and combine the Dwarves' unique abilities to solve the most diverse Quests of any LEGO video game to date.
This time around you can explore Middle-earth and visit key locations from the films, including Bag End, and trek through the treacherous High Pass over The Misty Mountains, or discover the depths of Goblin Town, Mirkwood and Rivendell. Partake in Treasure Quests, mine for gems, discover loot from enemies, and craft powerful magical items or build new LEGO structures.
With LEGO Hobbit, we follow a set storyline and at the end of each level players are rewarded by how many studs they have collected and secret elements they have found - which can be used to unlock additional content.
As usual part of the fun, which surprisingly never gets old, is roaming the environment for LEGO structures to bash until they give up their LEGO studs. The more of these you collect the closer you get to "Master Builder" which reaps rewards at the end of the level. For those with time on their hands, this is an easy achievement to complete. It's simple, just keep looking for LEGO structures and bash them until they give up their goodies. LEGO studs come in different colours, which are worth varying amounts. Silver and gold are the most common colours and therefore carry the least amount of studs. To raise your level quickly you'll be on the look out for the rare blue studs and even rarer purple.
When smashing your way through the environment there are also a number of materials that can also be picked up (planks of wood, bread etc.,) these can then be used to create new elements (at designated building posts); they can also be traded for other items when you come across market traders; and they also help complete side quests where a character will ask you to find them certain items and in return will reward you. You can also combine and forge new items in the Blacksmith Shop using Mithril, the most precious metal in Middle-earth.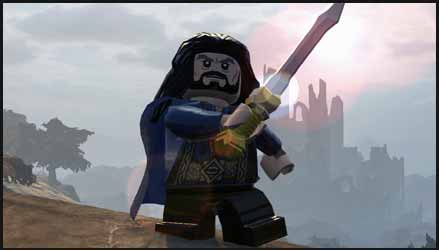 Like previous games, you can play alone and a friend can grab a controller at any time to join you. Each level sees you given a set collection of characters to flip between as well as the ability to incorporate characters you have unlocked. This is useful once you've completed the game as going back to earlier levels where there are elements that can't be explored until you've unlocked characters with special abilities reaps its own rewards. For example, Bombur can be used as a trampoline that enables his companions to "belly-bounce" out of danger.
Those that follow this series of games closely won't be disappointed - it's not just the same old game with a new coat of paint. The developers have really spiced things up a bit. This is well worth picking up.
9
Darren Rea