Worms: Battlegrounds

Format: Xbox One
Publisher: Sold Out
Developer: Team17
RRP: £34.99
5 060236 960504
Age Restrictions: 12+
Release Date: 30 May 2014
Enter the fray with Worms: Battlegrounds, the biggest and best Worms game ever. Create a Worms clan with your friends and battle the World online for ultimate glory. Featuring Worms classes, contraptions, bigger levels and more weapons and utilities than ever before. Worms: Battlegrounds is the game you've been waiting for...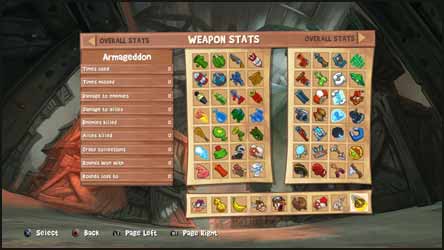 Worms: Battlegrounds is the latest game in the Worms franchise. It features an extensive single player campaign covering 25 story missions and 10 "Worm-Ops" time-attack missions, which are set across five environments (Inca, Viking, Feudal Japan and Industrial Revolution) with new day-to-night lighting transitions.
Single story mode sees you getting used to the controls, before heading into numerous fun challenges. One level in particular sees you having to dispatch sleeping worm enemies who won't attack you unless your attack fails to completely kill them.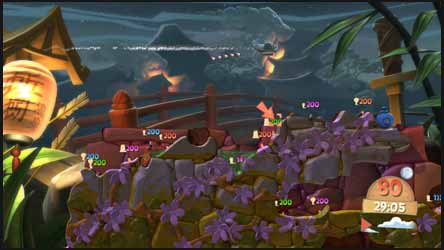 There's the normal multiplayer mode where you have to keep your team alive and dispatch the enemy to ensure your team is the last one standing. Sadly the game's AI is pretty poor and so the only way to play this game is against friends locally/online or other online strangers.
Fans who have been following the franchise won't be disappointed. It's pretty much more of the same with a few more bells and whistles.
8
Nick Smithson