Dark Souls II
Scholar of the First Sin

Format: Xbox One
Publisher: BANDAI NAMCO Games
Developer: FromSoftware
RRP: £39.99
Age Restrictions: 16+
Release Date: 02 April 2015
The undead curse continues to spread across the kingdom of Drangleic with Dark Souls II: Scholar of the First Sin. This is the ultimate Dark Souls II experience, adding to the 2014's critically acclaimed title not only its three DLC chapters – Crown of the Sunken King, Crown of the Old Iron King, and Crown of the Ivory King – but also an array of all-new content. It includes an expanded story featuring additional in-game events and NPC character, along with new deadlier enemies and gameplay improvements. It also takes advantage of the power of the Xbox One system to provide enhanced graphics...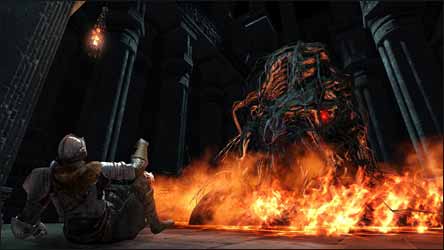 Dark Souls II: Scholar of the First Sin is more than just a simple HD remake. Several elements of the gameplay have been altered, including making the game more difficult; which is what most gamers look for in when it comes to Dark Souls. In addition you get all of the DLC.
The graphics have been improved greatly and the frames per second (fps) has been raised from 30 to 60 which gives it a really smooth feel, making your actions a lot more responsive. Also, with these improvements, it gives the game a lot more atmosphere.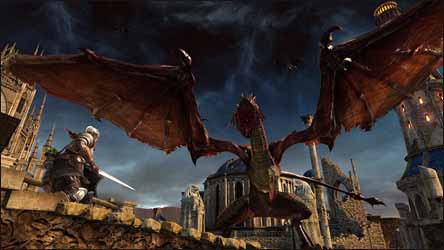 The attention to detail is also noteworthy. There's been an overhaul of almost every area including more enemies and, in some places, some really strong ones. There's even a dragon in Heide's Tower of Flame, a really early point in the game, which surprised me. Additionally, some of the bosses have been given extra attacks and features. Now, when you kill one of the skeletal lords they spawn about ten skeleton mobs, instead of three, making the fight very chaotic - especially if you killed all three skeletons quickly, like I did. It made that fight extremely tricky, but a lot of fun.
The online play has also been improved, allowing for easier access for other players to be summoned and also increasing the amount of people that can be summoned from four to six.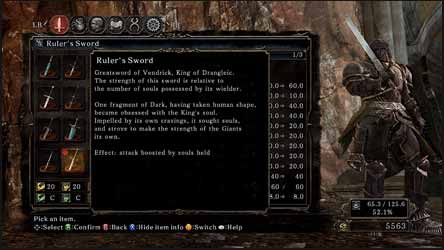 This revamped version of the game is a lot better than the previous one, mainly due to the fact that it's a lot smoother and looks gorgeous when compared to the Xbox 360 edition. The smoothness of the 60 fps creates a really fluid fee, which also has another benefit for new players as they learn the game and how it handles. In the old version you would, on occasion, die when you shouldn't have due to the game not reacting as it should. This has finally been ironed out. And the revamped areas bring a whole new challenge for repeat players, while still being extremely good fun for first time players.
I would strongly recommend this game to any gamer, repeat or new. This is the best installment to the Dark Souls series so far, and a game that I will be playing for a long time to come.
10
Carl Simpson