Game of Thrones
A Telltale Games Series

Format: PS4
Publisher: Telltale Games
Developer: Telltale Games
RRP: £34.99
5 060146 462730
Age Restrictions: 18+
Release Date: 19 November 2015
Telltale Games have been producing graphic adventures since 2004, having some notable successes with games such as Sam & Max, Monkey Island and more recently The Walking Dead and now Game of Thrones. With the inclusion of many of the original actors vocals, this could more readily be viewed as existing in conjunction with the television show rather than the books by George R. R. Martin, although the house is briefly mentioned in A Dance with Dragons.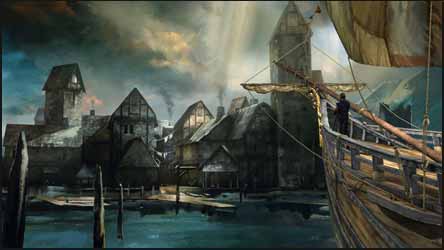 Game of Thrones is a six episode interactive graphic game, in which you play multiple parts across multiple locations.
The story starts at the same time as the events of the Red Wedding and you play various members of House Forrester, rulers of Ironrath, whose ironwood is much sought after because of its strength. House Forrester, having found themselves aligned to the Starks war in the north, now find they are on the losing side, bereft of both their ruler and his next in succession, as they do not survive the slaughter.
You initially find yourself playing a squire, Gared Tuttle, trying to survive the slaughter at the Red Wedding. As events unfold you alternate between this character and Rodrik Forrester, Mira Forrester, Ethan Forrester and Asher Forrester. Gared's story sees you visit Ironrath and The Wall, this portion of the narrative does not directly intersect the main tale until the arrival of Ramsay Snow (Iwan Rheon) and his arrival at The Wall where he encounters Jon Snow (Kit Harington).
The greatest interaction, with characters from the show, happens to Mira who is serving as hand maiden to Margaery Tyrell (Natalie Dormer). This brings her into direct contact with both Cersei Lannister (Lena Headey) and Tyrion Lannister (Peter Dinklage). Here she tries to navigate the difficult politics of the court, to find aid for her family. Across the sea Asher is informed of what has befallen his house and determines to raise an army of sellswords, this inevitably brings him to the notice of Daenerys Targaryen (Emilia Clarke). Although these represent the original actors from the show, the story has you interacting with many others.
The basic mechanism of the game allows you to move around within a previously defined area, usually to examine and collect items. Each chapter has a number of decisions to make which influence how successful your enterprise turns out to be. Also within each chapter there are point where your decisions can get you killed, but even if this happens the game resets to the last safe position and allows you to have as many goes as you like with no penalty.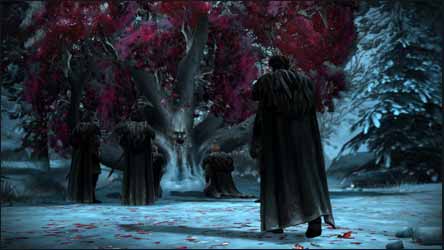 Asher's story in Essos is fairly straight forward, but does have a greater degree of combat. The combat system works the same as the critical decision reset. Gared's story is mainly a quest. The best two and the greater part of the game are dedicated to Mira in King's Landing and Rodrick's attempt to hold on to Ironrath. These two strands really give you a feeling that you, in your own small way, are also playing the game of thrones and that decisions that you make matter.
Overall, I really enjoyed playing the game and was impressed how immersive the experience came to feel. The script captures the mannerism of the major players perfectly.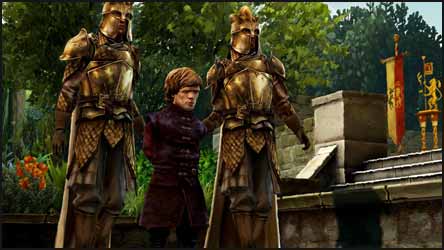 I did have one gripe. The disc that was sent was the season pass, which contained episodes one to five, I enjoyed it so much I paid for episode six, but this episode refused to install, meaning I could not finish the game. This also meant I was being an idiot, trying to install it this way does not work, but under the games Play option it just continued to tell me that chapter six was not installed, not very helpful, as I knew this. What you have to do is go to the Episodes menu, here the game will recognise that you don't already have chapter six and download it for free.
8
Charles Packer