Super Arc Light

Format: iOS (iPad, iPhone)
Publisher: Channel 4
Developer: No Code Studios
RRP: £0.79
Age Restrictions: TBC
Release Date: 23 March 2016
Super Arc Light is a minimalistic, arcade radial shooter where you must defend your base to the death against waves of challenging enemies. The game features a one button control system, delivering a fast-paced, retro shoot-em-up gameplay experience. Survive for as long as you can, taking down tough enemies with speed and accuracy for the ultimate high score...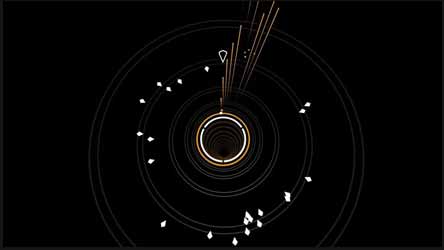 Fans of retro arcade games will find much to enjoy in Super Arc Light. Like all the best games, the idea and execution is a pretty simple one. You control your weapon, which is attached to a ring that in turn goes around the central core of the area you must defend. Your weapon constantly revolves around the ring and is fired when you touch and hold the screen. Removing your finger stops the weapon from firing as well as making it change direction. You must press down again to commence firing. As wave after wave of enemy ships approach, you need to take them down before they can access your central core - if even one ship does this then the game is over.
The goal is to stay alive for as long as possible and gain as many points as you can. Subsequent attempts see you trying to top your all time highest score. You can also share your current score to social media sites so that your friends can try to beat you, or see how you rank up against friends, and the world in general, on the iPad's Game Centre.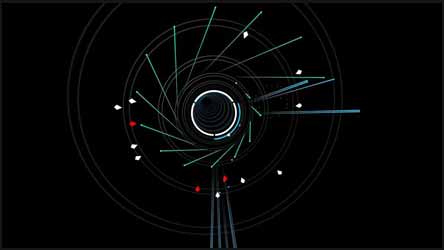 Every now and again a hexagonal shape appears on the screen and if you shoot that you unlock a new random weapon (from the ones you have already unlocked by progressing further into the game) which will give out its payload for a limited amount of time. Some of these special weapons are a little helpful (like double fire which sees two projectiles being fired side by side rather than the usual single fire) or incredibly useful (like the mines which don't allow any enemy craft inside the central core).
At the end of the game you are given your score as well as a new unlocked weapon (if you've been lucky enough to unlock one).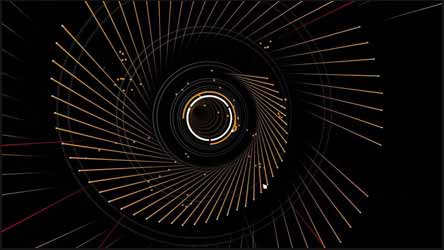 The game can be incredibly tricky to get to grips with, as piloting your gun is not easy to start with. But, once you get the hang of it then this becomes a fun game. It's doubtful that you'll survive for long, but part of the fun is constantly trying to beat your own previous best.
At only 79p, this should give retro gamers a sufficient old school fix.
7
Nick Smithson