Koi

Format: PS4
Publisher: Oasis Games
Developer: Dotoyou
RRP: £7.39
Age Restrictions: 3+
Release Date: 03 May 2016
Koi is an adventure and exploration game revolving around a little fish on an epic journey. Players assume the role of a lone koi fish and travel through 8 different levels where they have to explore and discover, avoid hazards, help out smaller koi, complete mini-games and collect rare items...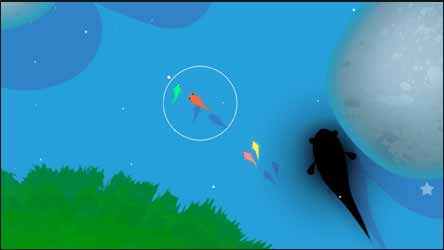 Koi holds the honour of being the first Chinese game published in the west for the PS4. The game is an ecological puzzle game in which you play the aforementioned fish. As Koi you have to travel through the water, avoiding fish affected by pollution to solve puzzles to turn back pollution. In the early stages the puzzles will be familiar and relatively easy, in truth, none of the puzzles are overly challenging although difficulty does increase as the game progresses and becomes darker in nature.
I'm guessing the game is going for a reflective pseudo spiritual experience, not unlike Journey or Flower and it succeeds on one visual level, although given the gameplay and the limited pallet, the game feels more like something that would have found a better home on the Vita.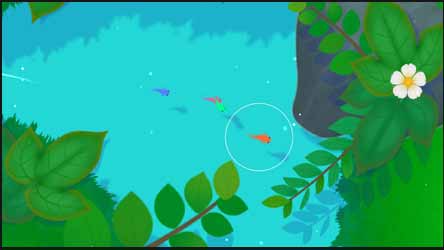 The game is simple enough and there are few buttons to memorise. The soundscape works well to create a restfully languid mood; unfortunately, this is a passing matter as you should be able to complete the game in about two hours.
5
Charles Packer