The Tale of Doris and the Dragon
Episode 1

Format: iOS (iPad, iPhone, iPod Touch)
Publisher: Arrogant Pixel
Developer: Arrogant Pixel
RRP: £2.99
Age Restrictions: 12+
Release Date: 01 September 2016
Poor Doris. There she was, sat at home minding her own business, when she suddenly found herself in Purgatory. Her guide to this new world is a call centre Dragon called Norb who hails from Liverpool. Norb is new to the job, but quickly realises that Doris really shouldn't be wandering around this part of Limbo. Rather than turning her off and back on again, Norb is on hand to help the lovely OAP crossover to Heaven, where she will be reunited with her loving husband Albert... if Personnel hasn't dropped the ball on that one too...
The Tale of Doris and the Dragon is an episodic, point-and-click adventure game series featuring an elderly lady named Doris who finds herself in Purgatory after passing away on Earth. On her journey, Doris meets many weird and wonderful characters that help or try to hinder her progress. Out of this, an unlikely friendship emerges with Norb, a helpful dragon.
The game originally started life in the hands of Ben Simpson, who designed and coded everything. It was released for PC in 2015 and was well received. Now, with a few tweaks and a fresh coat of paint, the game is finally available for iOS and Android devices.
For those that constantly moan about the lack of diversity in iOS games (me included) Doris and the Dragon represents a breath of fresh air. At heart it's an old school point and click adventure. One of the game's most impressive aspects - and the one that will probably ensure you warm to it quickly - is its sense of humour.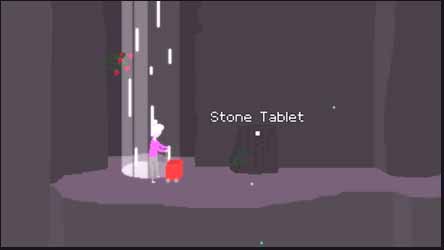 The vocal acting ranges from good (Doris and the Ferryman - both voiced by Simpson - and Norb) to awful (the two mysterious entities that are watching over the proceedings).
The first installment is £2.99 with the following two episodes due to be released at £4.99 each. I don't know if the low starting price for the first episode is a hook to get people interested in the game, or if it will reflect a better quality gaming experience now that Simpson has a team working on the subsequent episodes - as episode one is just a revamped version of Simpson's original PC release.
While I really enjoyed this game, I did have quite a few issues with it. Firstly, it's way too easy to complete and it's not very complex. You do feel like the developers are holding your hand throughout, as you must complete one challenge before you can progress. Every single item you find is useful and you only find them just before you need them, so it's not hard to work out what you need to use and where.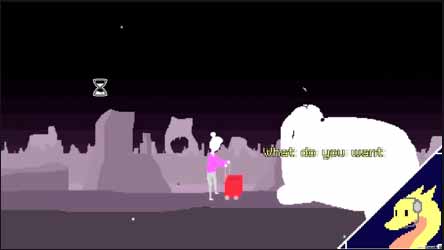 But by far the biggest problem I had was with the "ribs" part of the game. Without spoiling too much I thought I knew what I had to do, but I just couldn't move forward. After several attempts I went onto the Internet to find some help. I was doing the right thing, I'd just started on the wrong rib. To be honest. If it weren't for that online help, I would more than likely still be stuck.
There are a few bugs (but nothing major) like when you re talk to the stone couple as you're passing them on the way to the Ferryman (ready to complete your mission) they repeat what they told you before when this information is useless.
Yes, it's a little patchy. Yes, it's a little overpriced (when compared to other iOS releases). And yes, it's a little too short and easy. But there's a lot of originality here and heaps of charm. As the game is self funded by the developers, rather than crowd funded, I'm hopeful that this first installment does well and that the sequels will take onboard some of the issues that are bound to arise from this first part which was originally the work of one man.
A fun, original offering that deserves to do well. Let's just hope the subsequent episodes are a little more complex and a little longer.
7
Darren Rea