Smoke And Sacrifice

Format: Xbox One
Publisher: Curve Digital
Developer: Solar Sail Games
RRP: £15.99
Click here to buy from Xbox Marketplace
Age Restrictions: 12+
Release Date: 15 January 2019
Sachi's home is the one tiny patch of fertile land which remains in an icy wasteland of a world. Her farming community thrives thanks to their devotion to the blazing Sun Tree, which replaces the lost light of the failed sun. After sacrificing her firstborn child to the Sun Tree, Sachi discovers a darker secret beneath the aura of priestly benevolence. Will she discover the truth hidden in the secret underworld, or perish in its swirling, deadly smoke..?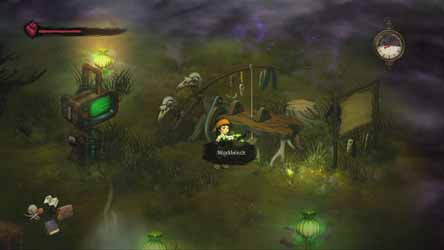 Smoke and Sacrifice is an open-world, narrative-driven RPG, where exploiting living ecosystems is the key to your survival. Craft, fight, survive and explore the huge open world in this hand-painted, gothic adventure where every character has a tale to tell. With the odds stacked against her, strange creatures challenging her every step, and the ever-looming smoke waiting to steal life and memory, will Sachi ever discover the truth of what happened to her son?
There are so many RPG games out there at the moment that finding something new and interesting is becoming increasingly hard. If you don't invest in the characters and world building then it's pretty much over before its begun. Thankfully the creators of Smoke and Sacrifice have invested a lot of time and effort in both the story and world building. The hand-painted look of the animation and characters also help to make this a unique experience.
It goes without saying that if you're not a fan of games where you have to fight beasties in order to gain items that you can then craft into other items then you're not going to find this much fun. For the rest of us, Smoke and Sacrifice offers an interesting twist on an old favourite.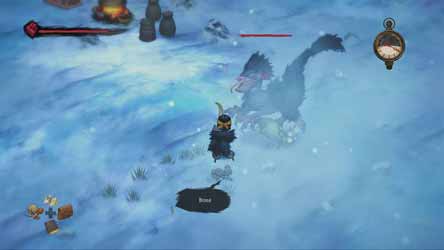 The Xbox One version has added a new piece of story content than was originally available on the earlier released version of the game for PC and Nintendo Switch. The Bacon storyline offers additional freedom and options, including the ability to possess the gruesome creatures of the underworld with the Possession Wand; an ancient piece of technology which allows Sachi to become the very thing she's been fighting.
RPG lovers will find that they can easily sink many hours of their lives happily in this engaging and beautifully illustrated game.
7
Nick Smithson