Descenders

Format: PS4
Publisher: No More Robots
Developer: RageSquid
RRP: £19.99
Click here to buy from store.playstation.com
Age Restrictions: 3+
Release Date: 07 May 2019
Descenders is a fast-paced extreme downhill biking game that's easy to pick up, but difficult to master. A modern take on an extreme sport. Take on different jumps, slopes and hillbombs every time you play...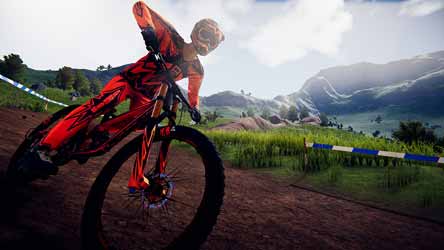 For racer fans who love to spend their time honing their skills and perfecting their moves, Descenders offers quite a challenge.
While graphically it's rather bland the reward comes with mastering the control system and learning all the subtle tricks to ensure that each run provides you with as many points as possible.
To start with I found the first person camera angle to be the simplest, as for some reason it appears to offer the perfect landing for the majority of the flips you attempt, even from the very early stages.
The game offers freestyle bike controls allowing you to control every subtle movement of the rider, with an in-depth physics system made for slick whips and scrubs. A fully-featured online Rep system lets you show off your skill, and earn new bikes and clothing.
Between runs you can chill in the training area which will allow you to hone some of those tricks and skills with ramps, picnic benches and other obstacles to help you learn better bike control.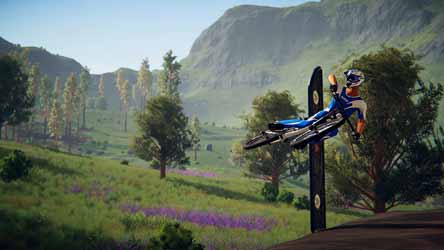 You also get to pick from one of three teams which will bond you with other players who choose the same side as you.
Will you join the die-hard, trick-frenzy ranks of Team Enemy, the proficient, off-road stylings of Team Arboreal, or the high-octane, speed-is-everything Team Kinetic? Wear your team's colours and apparel with pride, and receive exclusive team gear.
For those that enjoy this sort of game Descenders delivers everything to ensure you keep coming back to it time and time again. For those who just like to put their pedal to the metal without thinking too hard about it... there's very little here for you.
6
Nick Smithson