Close to the Sun

Format: PS4
Publisher: Wired Productions
Developer: Storm in as Teacup
RRP: £24.99
Click here to buy from store.playstation.com
Age Restrictions: 18+
Release Date: 29 October 2019
The year is 1897. Deep in international waters, the Helios stands still. Dark clouds loom overhead as unforgiving waves crash against the hull. Colossal effigies of gold, decorated with magnificent finery, stretch as far as the eye can see. Born of Nikola Tesla's vision, the Helios serves as a haven for the greatest scientific minds. An unbound utopia for research, independent from state and isolated from the gaze of society. Free to push the boundaries of matter and time. Journalist Rose Archer steps aboard the Helios in search of her sister Ada. She quickly discovers not all is as it seems. Grand halls stand empty. The stench of rotting flesh lingers in the air. Silence. A single word is painted across the entrance… QUARANTINE...!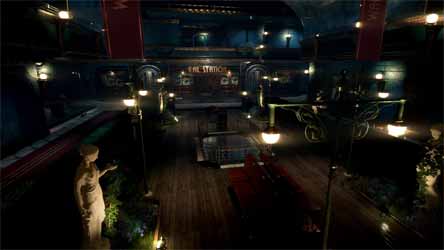 Close to the Sun is a horror mystery based first person adventure that sees you play as Rose Archer as she steps aboard the ghost ship known as Helios. Dead in the middle of the ocean, the Helios is abandoned. It's once decadent decor is ruined, solid internal structure smashed and, most ominously of all, blood is smeared everywhere. What happened onboard this once great ship? As a reporter, this is what Rose hopes to discover.
As you investigate the environment you are guided by your sister, who was onboard the vessel when it set sale and is trapped somewhere deep inside. She acts as your guide to both the layout of the ship, as well as the mystery behind missing crew and passengers.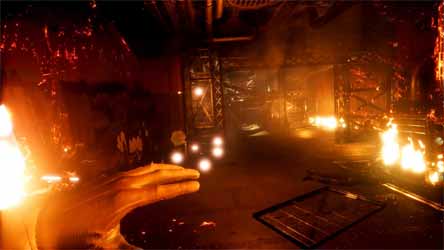 Graphically, the game is fine, nothing overly exciting, but it helps to set the scene. There's a steampunk vibe in a similar vein to the Bioshock games.
What is impressive is how the developers use the "jump" technique employed by horror movies to unsettle you and creep you out. A shadow just around the corner; some unseen figure closing curtains in a private room; a blurry figure running across the end of a corridor... all these scenarios are guaranteed to put you on the defensive and have you reaching to switch on the light.
The story unfolds well, and there's a real drive to progress the story to solve the mystery. The puzzles are, for the most part, simple enough and should keep any fan of the genre entertained for the duration.
For a low budget offering this manages to deliver more promise than games with a much more expensive financial backing.
8
Nick Smithson