Real Heroes: Firefighter

Format: Nintendo Switch
Publisher: Golem Entertainment
Developer: 621GAMES
RRP: £13.99
Click here to buy - nintendo.co.uk
Age Restrictions: 7+
Release Date: 27 November 2019
In Los Angeles, you are thrown into the role of a rookie firefighter. Originally produced in 2012, Real Heroes: Firefighters was released as an indie game on the Wii and unfortunately it shows.
The game is developed by 621GAMES and published by Golem and it looks to be a port from the original Wii. I have no information that this is remastered and looking at it, I don't think it has been. It is presented like a first-person shooter.
The game uses cel-shaded graphics, nothing wrong with that, just look at Borderlands, which used this form very effectively. However, the way that it is utilised here makes the whole thing look like it's an old PS1 game.
There is no story as such, just a string of scenarios for you to complete based around a heat wave which is affecting the city. You're provided with a few obvious tools: an axe, a handheld extinguisher and a full-on hose with two settings etc.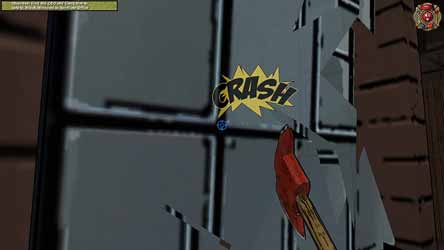 There are a good variety of scenarios for you to experience and you even get to use the big water cannons on the fire engine. On the downside, the saw is a real pain to try and use and the ending is so silly it completely undermines the idea of this being a sim.
Along the way you will be disabling dangerous structures and rescuing stranded civilians. This aspect of the game is done quite well and is further enhance by the fairly good voice acting. The game, presumably because it is trying to portray the real dangers and hardships of being a firefighter, has no soundtrack as such.
There is not much to say about the game. It's dated and slow. Technically it's not particularly impressive.
4
Charles Packer