Cuisine Royale
God of Thunder Pack

Format: Xbox One
Publisher: Gaijin Distribution
Developer: Darkflow Software
RRP: £24.99
Click here to buy from Xbox Marketplace
Age Restrictions: 18+
Release Date: 17 December 2019
Cuisine Royale is a brutal multiplayer last-man-standing shooter with realistic weaponry, mystic traps and demonic rituals... Oh, and most importantly... It's free to download and play. However, should you want to spend real money in the game then there are several DLCs available. The latest is the God of Thunder Pack which includes a Berserker suit; Berserker's Hammer; The Weird West Stories Book; and 1500 Golden Crowns...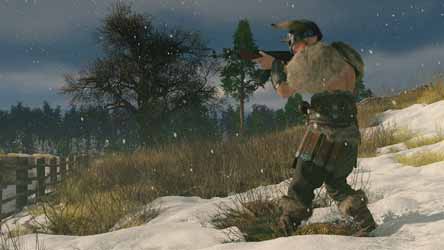 For those of you who haven't already downloaded Cuisine Royale... Why not? It's free! You've nothing to lose and you might just find it's your new game of choice. It's the latest in the Royale-style games that sees you thrust into an online multiplayer battle for survival. Search buildings for weapons and helpful inventory and try to be the last person standing.
The controls are simple to use. Although there's no tutorial, you'll soon pick this up. On my very first go I managed to rank in the top 5 (more through luck than design - I didn't actually kill anyone). There was a tense moment, where I thought I was being clever, I snuck up behind another player, ready to fire my gun at them... when I realised it had no bullets. Still, they didn't see me, so I managed to escape. It's tense... it's fun... and every game is radically different.
Once you get a few matches under your belt the fun starts as you begin customising your character with new clothing and abilities. But... if you want to get ahead of the game you can buy, amongst others, this new God of Thunder Pack which not only gives you 1500 golden coins to spend in the game, but also a Berserker suit, Berserker's Hammer, and The Weird West Stories Book. The Weird West Stories Book gives each player two unique outfits: Male Bandit and Female Adventurer, and also a Red Scarf mask. The story book allows you to pass unique challenges for 2 months.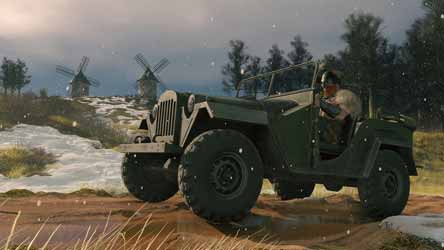 In addition you'll get to fulfill challenges and discover new Weird West items in the workshop. Significantly increase your speed of getting new items, with additional challenges for 2 months, one every day with double rewards.
This is what I used to describe to my son as "cheating" - paying to get ahead of the competition. And while it's not something I would ever do myself, for those who want to give themselves an edge, this pack will help greatly. Also, if you're enjoying the game, it's a way of paying back the developers for giving you a "free" game in the first place. Plus, you get some cool loot.
8
Nick Smithson