Railway Empire
Complete Collection

Format: PS4
Publisher: Kalypso Media Group GmbH
Developer: Gaming Minds Studios
RRP: £32.99
Click here to buy from store.playstation.com
Age Restrictions: 3+
Release Date: 07 August 2020
It's the Industrial Revolution, and the steam locomotive is conquering the continents of the known world, with these great "Iron Horses" kickstarting a fierce race for supremacy on rails. Build and expand a wide-ranging rail network to connect stations and transform remote locations into booming urban metropolises. Immerse yourself as an ambitious leader of a railway company and set tracks across 100 years of history and multiple countries - ultimately establishing a Railway Empire...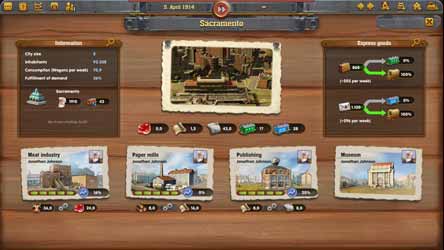 Railway Empire: Complete Collection contains the main Railway Empire game plus all 8 DLCs: Mexico, the Great Lakes, Crossing the Andes, Great Britain & Ireland, France, Germany Northern Europe and Down Under. Test your skills in 15 unique scenarios and 4 challenge maps, or experience the true pioneering spirit and seamless possibilities of the Free and Sandbox modes. Take advantage of the strengths and weaknesses of more than 80 historically accurate locomotives and assign them to your rail routes. Compete with up to three rival companies, sabotaging their efforts with bandits and spies.
The main campaign for Railway Empire starts with a fairly extensive opening level, which is basically the tutorial and introduction to the controls and strategy that you'll need to familiarise yourself with to then branch out and explore more of the game's many additional elements.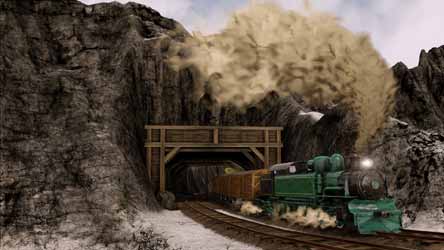 It's a bit of a steep learning curve and I have to admit that I didn't find the tutorial the most intuitive. There are tasks to complete, but there's no real help given if you mess up. I had a bit of a nightmare working out how to place the signals (despite the little helpful video). Then on one section I was supposed to connect a line between two businesses and one of the towns. I did this, but no progress was forthcoming. It was only after quite some time I realised there was a closer business that grew the same crop and that's the business I should have linked to my town (even though that was not made clear). And finally, one of the tasks asks you to transport 100 passenger between two stations. The first play through I ran out of time and I didn't transport a single passenger. On the second play through the train went back and forth between the two towns without transporting any passengers... then all of a sudden I'd transported 82. Several more trips and no passengers were transported... the next thing I know I'd managed to complete the task. I'm still none the wiser how I managed it.
It was only on the third play through of the tutorial that I started to really get the most out of this game and thought I was ready to venture forth into the game proper. I was surprised at how much information I'd managed to retain... and how the trial and error of some of the controls were now almost intuitive.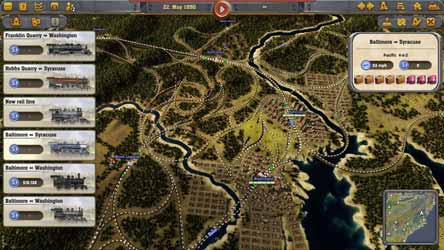 As you move through the levels you'll get to unlock personnel for your trains, as well as compete or merge with rival train lines (you can buy shares in their companies as well as hire a saboteur to cause them problems).
For fans of management sims as well as railway enthusiasts, this is a lovingly crafted game which you'll get months, possibly years, of enjoyment out of.
While the campaign is where the challenge is, the free mode also means you can build yourself a sprawling network between towns and take as long as you like tweaking the routes and unlocking and choosing the best trains for the job. You can also jump aboard each train and flick through the camera options as you watch the scenery fly by.
10
Darren Rea