Dark Pictures
Little Hope

Format: PS4
Publisher: Bandai Namco Entertainment Europe
Developer: Supermassive Games
RRP: £24.99
Click here to buy - store.playstation.com
Age Restrictions: 18+
Release Date: 30 October 2020
The Dark Pictures Anthology is a series of intense, standalone, branching cinematic horror games featuring single and multiplayer modes. In the second in the series, Little Hope, four college students and their professor become stranded in the abandoned town of Little Hope. Trapped by an impenetrable fog they try desperately to escape whilst witnessing terrifying visions from the past. They must figure out the motivation of these apparitions before the evil forces at work drags each of their souls to hell. Witness terrifying visions of the past, haunted by the events of the 17th century Andover Witch Trials Escape the hideous apparitions that relentlessly pursue them through the fog...!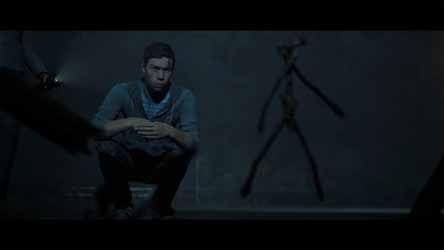 Little Hope is the second release in The Dark Pictures Anthology of interactive videogame movies. Eight are planned in total and if the rest of the franchise is as good as Little Hope, then fans of horror will have a lot to sink their teeth into.
This sci-fi horror game borrows heavily from the many cliches of the genre. There are cheap jump scares aplenty... but, and I don't know how this is possible, I fell for every single one.
Every now and then we cut to the omnipresent Curator, who is there to witness the player's progress, but isn't supposed to offer any advice or assistance - but that doesn't stop him giving the odd hint away.
One of the reasons the game works so well is that, like most truly engaging horror movies, is that the creatures are never really seen in full. A brief glimpse of something here and a shadowy presence there... When we do finally get a bit of a better look at them we've already conjured up our own horrors in our imagination - which is always more horrific than anything that can be created digitally.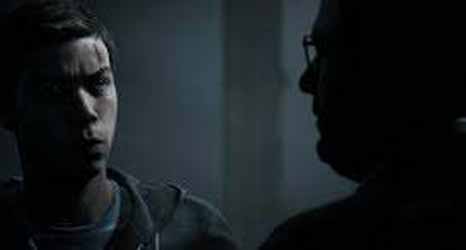 I'd describe Little Hope as an interactive survival horror videogame movie, as you're pretty much handheld from one situation to the next. The only real control you have (other than walking around the environment) is picking up and examining items that may act as clues, performing various actions by pressing a certain button when prompted and multiple choice dialogue options for engaging with other characters.
These interaction bond characters closer together... or further apart, but I can't actually seeing it making much, if any, difference to the game's ending.
As well as playing solo (where you take control of different characters at different parts of the game) you can also play with a friend, online, via 2-player online shared story or with up to 5 players in the couch-friendly movie night mode (where each plays a different character, or more if there are less than 5 people playing).
I completed this game in one very long sitting, as I found that once I started I couldn't tear myself away. There is a certain amount of replay value if you want to find all the collectibles as well as witnessing all of the different endings, but for most this is probably a once only affair... or at least you'll probably only want to replay just before the next installment comes out in 2021.
It's novel, engaging, and really does put you at the centre of the action of a really good horror movie.
10
Darren Rea