A Tale of Paper

Format: PS4
Publisher: Open House Games
Developer: Open House Games
RRP: £11.99
Click here to buy - store.playstation.com
Age Restrictions: 7+
Release Date: 11 November 2020
A Tale of Paper is an emotional adventure that follows a paper figure who uses origami to achieve his goal. Follow the beautiful and sad tale of Line in an atmospheric puzzle based adventure. Master Line's origami transformations to reach new levels, solve puzzles, complete platforming sequences and explore Earth from a different perspective. Explore a variety of levels each with its own ambience and story to tell. Help Line through this adventure and fulfill the dream of his creator...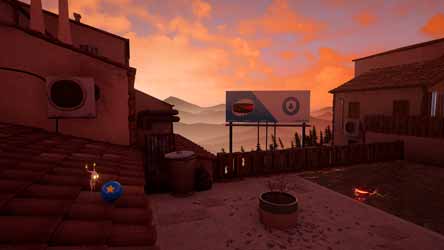 A Tale of Paper is the sort of 3D platformer that you'll either totally fall in love with or get frustrated with rather quickly. Sadly, I leaned towards the later. While it's atmospheric and graphically well realised, it's one of those games where you know what to do, but the controls are so fiddly and you have to be in just the right spot, that it makes for quite an annoying experience.
The early levels are designed as simple tutorials to help you learn the controls and various actions as your character, Line, uses his powers to transform into different origami creatures that allow him to reach areas he can't as himself.
The small child in me was a little creeped out by Line, his glowing eyes and droopy antenna are not the cutesy stuff of kids games. The graphics, soundtrack and basic level design are all good, if you ignore the occasional product placement. Amazon cardboard boxes were a little too obvious. Also, dotted around the environments are little homages - the origami X-Wing from Star Wars was a fun inclusion.
When you've fallen off the same ledge over and over again it's tempting to reach for the off switch and go and do something else more interesting. And I'm afraid that's what a lot of people will probably do... and at a very early stage too.
There was a point where if I'd bought the game I would have quit and not bothered to return... but because I was reviewing it I did... But it's doubtful that I'll ever return to it now the review is complete.
A novel platformer that is challenging - to the point of being annoying.
6
Darren Rea