Scarlet Nexus

Format: PS4 / PS5
Publisher: Bandai Namco Entertainment Europe
Developer: Bandai Namco Entertainment Europe
RRP: £49.99 - £59.99
Click here to buy - store.playstation.com
Age Restrictions: 16+
Release Date: 25 June 2021
In the far distant future, a psionic hormone is discovered in the human brain, granting people extra-sensory powers and changing the world in the process. As humanity enters this new era, deranged mutants known as Others begin to descend from the sky with a hunger for human brains. Since then, psionics have been scouted for their talents and recruited to the Other Suppression Force (OSF), humanity's last line of defence. As a new OSF recruit in training you must help battle this deadly threat...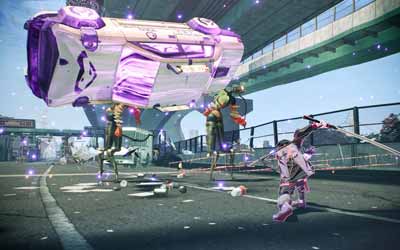 The combat system can seem a little daunting once you start to unlock all your abilities
At the start of Scarlet Nexus you get the option to play as either Yuito Sumeragi, an energetic recruit from a prestigious political family or Kasane Randall, the mysterious scout whose power and skill has gained great notoriety among the OSF.
The begins with a tutorial, thinly disguised as an opening level. Here you learn more about the OSF, your character and the alien threat. You also get introduced to the combat which, at first seems fairly straightforward, but as you progress the number of different movements and abilities comes close to swamping you with information overload. But once you get your head around it, dispatching those alien scum is a piece of cake.
Once you get into the game proper you follow the progression of your chosen character, who will cross paths with the other character you could have chosen, at several points in the game. This also means that once you've completed the game you'll be drawn in to replay but as the other character.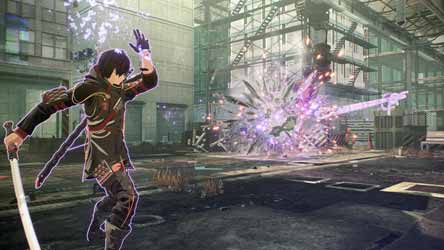 The combat is fun and engaging
The storyline is engaging and takes a dark turn, which is just as well because the actual gameplay, on paper, sounds rather run-of-the-mill. Travel to a certain zone and attack the incoming alien invaders. Rinse and repeat. While this should be a yawnsome affair, Bandai Namco has ensured that the combat is fun and never feels like you're just going through the motions. Add to this the fact that the storyline is engaging and really does draw you in, and you've got yourself the perfect package.
You can also wander around the environments looking for hidden items, which also lets you have a good look at the city. The graphics are impressive and the battle sequences are fun and aimed at just the right level of difficulty.
For fans of fighting games Scarlet Nexus's deep storyline will ensure that you keep coming back for more.
9
Nick Smithson