6 Souls

Format: PS4 / PS5
Publisher: Ratalaika Games S.L.
Developer: BUG-Studio
RRP: £6.49
Click here to buy - store.playstation.com
Age Restrictions: 7+
Release Date: 03 December 2021
Adventure enthusiasts Jack and his faithful dog companion Butch, go on a quest to find an abandoned castle where the entire Clifford family vanished years ago. The whole castle is surrounded by mystery, from its dark dungeons to its highest towers. While discovering new rooms, our heroes will learn fascinating details about the Clifford family, meet the castle's peculiar residents and uncover its secrets...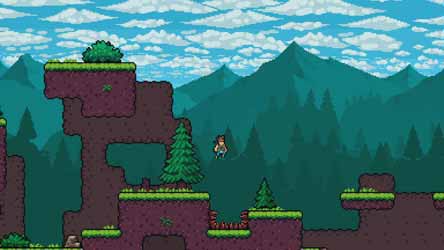 6 Souls manages to capture the addictive qualities of old school classics
I've played a lot of retro platform games over the years and for the most part they just don't work for me. Playing a blocky old dated game on a whizzy new console seems rather odd to me. But then if you enjoy that thing once in a while then what's the harm? However 6Souls, for once, managed to capture the addictive qualities and excitement I used to get from these old school games back in the day. And once I started playing I found it hard to stop.
The game sees you play as adventurer Jack, who along with his faithful dog companion Butch, will get to explore more than 80 levels across the abandoned Clifford Castle. There are eight different locations, each with its unique features and challenges.
The opening levels act as a simple tutorial to ease you into the gameplay. It's not overly complicated or hard to master. But it can be frustrating from time to time... exactly as these games were back in the day. Each level has a few things that need to be collected - some optional others essential - and if you perish at any point you are transported back to the start of that level and have to do everything again.
Butch, Jack's faithful dog, can venture into areas to small for humans
Over the course of the levels you'll need to jump, climb, attack and time your moves in order to proceed. You can whip out a pair of binoculars to quickly have a look at the level and work out where to go. As Jack you can also collect optional coins and when you reach area that only Butch can venture to, he can collect hidden rashers of bacon.
Beware if you're looking to buy this game online, as even though the "pack shot" clearly shows the title as "6 Souls", you'll need to type "6souls" in the Playstation store otherwise it doesn't show up.
It's surprisingly more fun than I was expecting and will be enjoyed by lovers of retro platformers.
8
Nick Smithson