S.W.A.N.: Chernobyl Unexplored

Format: Xbox One / Xbox Series X/S
Publisher: Art Games Studio S.A.
Developer: Volframe
RRP: £11.24
Click here to buy from Xbox Marketplace
Age Restrictions: 16+
Release Date: 26 January 2022
S.W.A.N.: Chernobyl Unexplored is a science fiction FPS puzzle horror game, which takes place a few months after the Chernobyl Nuclear Plant disaster. Take part in the research expedition and be one of the first people to get inside the S.W.A.N. Institute since the reactor failure. You'll discover the place kept secret by ZSRR authorities, omitted during the evacuation after the Chernobyl disaster. Experience things that go far beyond the limit of human imagination. Face the danger locked behind the facility door. Find another expedition participant and discover the inhumane secrets of professor Kaydanovskiy - the founder of the facility...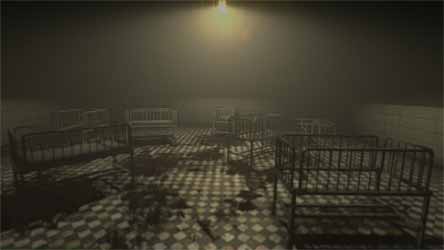 Atmospheric and eerie environments await you
S.W.A.N.: Chernobyl Unexplored is yet another game set in Russia that revolves around the eerie abandoned locations within the Chernobyl power plant's fallout zone.
If it weren't for the fact that it feels similar - even though it's a totally different style of game - as last year's Chernobylite, I may have enjoyed this considerably more than I did. The game is a little rough around the edges, and at times feels a little unfinished, but for £11 you can't really complain.
As you'd expect with a game set in a region that suffers from high radioactivity, mutated beasties are awaiting to be discovered and part of the fun is the anticipation of what they will look like and when they will appear.
I did have a few issues playing this game, with the occasional crash, and longer than expected loading times. The premise is hardly original. You're tasked with heading into Prypiat to investigate a facility where signals have been heard that indicate the existence of people operating in a previously evacuated area. Before the Chernobyl disaster, this mysterious building was conducting research on disturbing neurological-psychological medical conditions.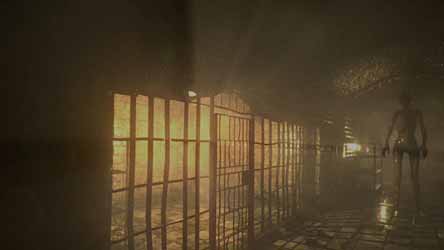 Mutated beasties lurk in the shadows
What I did enjoy was the unsettling feeling early on in the game where you're exploring an area and suddenly it starts to dawn on you that your surroundings are changing. This is disorientating and helps to immerse you into this bizarre world.
It's not an overly long game, but for fans of sci-fi horror this is an interesting little game that is cheap enough to make it worth taking a gamble on.
6
Nick Smithson