The Last Cube

Format: PS4 / PS5
Publisher: Improx Games
Developer: Improx Games
RRP: £15.99
Click here to buy - store.playstation.com
Age Restrictions: 3+
Release Date: 10 March 2022
Venture into the desolate cube world where you'll discover 3D puzzles in diverse, colourful environments. As the Last Cube, you must prove your worth and save your dying home...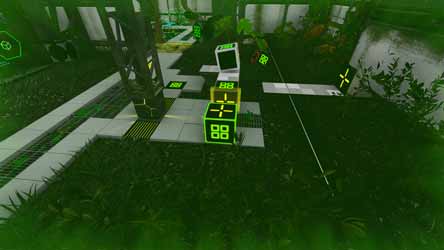 Fight your way through the levels
The Last Cube is a frustratingly intense puzzle game that sees you (the last cube) fighting your way through environments to get to the next level. Solve puzzles the cube way: stamp stickers to your sides and use their special powers.
The idea is simple enough, you must roll your six-sided backside around the environment and get to the portal in order to be transported to the next area. However, there are a number of issues that will stop you getting there simply. For example there may be a yellow area that you need to unlock. But in order to do that, you'll need to roll over a yellow sticker (which will remain on that side of the die) and then roll over to the area, ensuring that when you roll onto the designated space that your yellow sticker side is touching the ground.
The game constantly throws new mechanics and abilities at you
In the early levels this is a doddle, and if you're having an issue working out how to roll so that the sticker hits the ground at the right spot, the game gives you some helpful hints.
Just as you're getting used to everything, the game throws new mechanics and abilities at you so that you're always having to rethink your strategy.
It's a fun, challenging game that changes frequently enough that you're glued to each level and are forced to return time and time again to see if you can outwit the developers and make it just a little bit further.
7
Nick Smithson