Matchpoint
Tennis Championships

Format: PS4 / PS5
Publisher: Kalypso Media
Developer: Torus Games
RRP: £44.99
Click here to buy - store.playstation.com
Age Restrictions: 3+
Release Date: 07 July 2022
Matchpoint: Tennis Championships is a modern take on tennis, featuring a true-to-life on-court experience supported by a deep career mode and unique rivalry system. The game places a strong focus on tactical realism, positioning and aiming, allowing the player to move their player in exactly the right way to get the most out of their shots...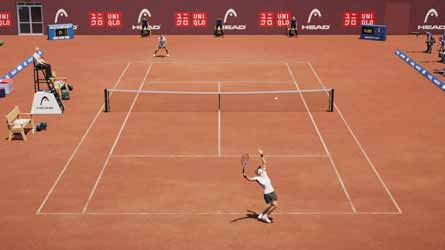 Matchpoint is really easy to pick up and play
Matchpoint: Tennis Championships is a new tennis sim from Kalypso Media. Over the years I've owned several tennis games, including the family favourite version released for the Wii which was more of a interactive party game. But I don't think any have really come as close to representing the sport properly, on a casual basis, than Matchpoint: Tennis Championships. Unlike a lot of sport sims, Matchpoint is really easy to pick up and play. You're not bombarded with a load of menus that leave you scratching your head where to start. It's really simple to quickly create your character and begin the main career mode which sees you start as a newcomer as you slowly move up the ranks.
A word of warning, however. Don't try skipping the tutorial (it's not overly long) as I did, thinking I knew it all and that I could pick it up as I went along. I spent the first half-dozen matches being totally hammered by every opponent. It was only after a few games that I realised that I could aim where the ball went (there's a shadow of where it will land that you can move with the right analogue stick). And once I figured that out I was in the running. From time to time you'll also be given the opportunity (through the training days) to practice your aim or hone various skill shots.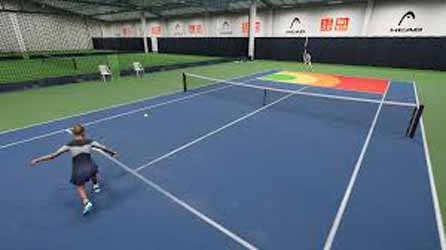 You'll be given the opportunity to practice your aim or various skill shots
The fact the courts change from match to match (grass, clay and hard) helps to keep the game feeling fresh. The progression system feels fluid and you'll find your opponents get progressively harder as you move up... but not that noticeable that you feel the level of difficulty is suddenly ramped up a little too much.
On the negative side the customisation of the characters is a little basic... but then you're going to be looking at the back of them for the majority of the game. I also thought the £45 price tag was a little steep for what you actually get. Also, even on the PS5 I found there to be a bit of a stutter issue. This is most notable on the last point of the game. As the winning shot is played the game freezes for a brief moment before the point is won. Hopefully this is an issue that will be fixed with a future update.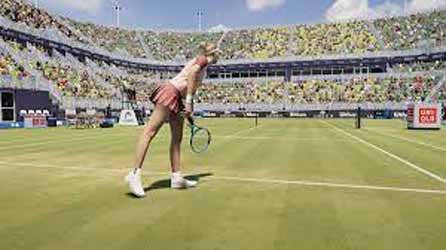 You can download the free demo to see if it's your sort of game
Of course, if you are not a tennis sim fan there's little here to attract you. However, even if you don't like watching tennis, playing the game is a totally different experience and a surprisingly satisfying one at that. I urge everyone to download the free demo from the Playstation Store. You might just have found your latest favourite sports sim.
8
Nick Smithson