Commandos 3
HD Remaster

Format: PS4 / PS5
Publisher: Kalypso Media
Developer: Pyro Studios
RRP: £24.99
Click here to buy - store.playstation.com
Age Restrictions: 16+
Release Date: 30 August 2022
Head to the relentless and unforgiving battlefields of Europe. Fight your way through the deadly trenches of Stalingrad, defeat the German enemy in the fanatical heart of the Third Reich in Berlin, and use your tactical know-how to survive the storming of Normandy on D-Day. In this revamped third installment of the acclaimed real-time tactics series, lead a notorious special forces unit deep behind enemy lines during World War II...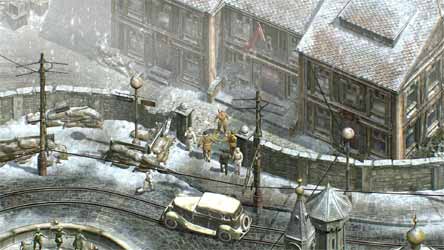 Commandos 3 has been remastered
Originally released for PC in 2003 as Commandos 3: Destination Berlin, this remastered edition for consoles suffers slightly due to the limitations of a lack of mouse control. While a fun and challenging game, as with Commandos 2, Commandos 3 requires the gamer to invest a lot of time getting used to the basic mechanics of the game. But it's worth persevering with because once you get the basics down there's much fun to be had.
The game has been remastered in high definition and includes reworked 3D models and textures built from the ground up, improved controls, refined UI and beginner-friendly tutorials and hints.
The game starts with a basic tutorial where you learn the controls and general strategy of game play. I think it's fair to say that many potential players may rage quit, never to return, after a fairly frustrating tutorial that will see you dying over and over again as you try to work out how to achieve your goals. But, stick with it. Once you've fathomed what you're doing the game quickly starts to make perfect sense.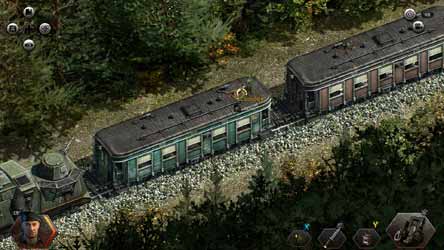 Relive iconic WWII campaigns from training camp to 12 daring missions
Once you're into the game proper you'll lead six commandos. These include the Green Beret, Sapper, Sniper, Diver, Spy and Thief, all of whom are experts in their field and crucial to the success of your mission. Fathoming out who is useful for what scenario is key to your success.
Multiplayer mode allows you to compete in Deathmatch or Collect the Flag modes for 2-8 players.
If you have the patience to master the controls, then this is a challenging, yet rewarding game. There's also a free demo of the game that can be downloaded from the Playstation Store, so you can see for yourself whether it's for you.
7
Darren Rea