Huckleberry
Hear the Beat of Nature
Stethoscope

Manufacturer: Kikkerland
RRP: £TBC
Click here to buy - kikkerlandeu.com
6 12615 11106 6
Item Number: HB22-FSC
Available now
This horn is a stethoscope used by doctors and veterinarians to listen to breathing and heartbeats. Maybe you can even hear the grass grow! Simply hold your ear to one end and listen. Made of 100% beechwood...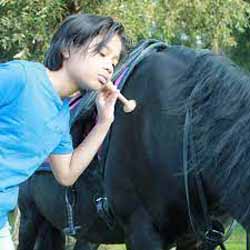 Listen to breathing and heartbeats
The Huckleberry: Hear the Beat of Nature is a wooden Stethoscope.
I have to admit that at first I thought that it was pointless toy that didn't really work (other than in the way that you can't really hear the sound of the sea if you lift a sea shell to your ear - it's actually just the background noise around you, just amplified a little by the shell). But, surprisingly it does.
In medical circles it's known as a Pinard horn which is used around the world by doctors and midwives. A quick online marketplace search reveals that they are relatively cheap, which is why they are used all over the world rather than the more costly Doppler foetal monitor for detecting the heartbeat of fetuses.
One thing I was confused about was which end to put to my ear. The packaging indicates that the wide horn area should be held to the ear, but a quick internet search clearly showed this is incorrect and that you should hold it the other way around.
For little, inquisitive minds, this is an important toy that can be used as a jumping off point for so many interesting discussions and activities.
7
Nick Smithson