War Thunder (Early Access)

Format: Xbox One
Publisher: Gaijin Distribution Kft
Developer: Gaijin Distribution Kft
RRP: Free - £64.99
Click here to buy from Xbox Marketplace
Age Restrictions: 12+
Release Date: 19 June 2018
War Thunder is a free-to-play massively multiplayer online (F2P MMO) military game for Windows, Linux, Mac, PlayStation 4 and Xbox One. it offers more than 1,000 highly detailed aircraft, ground forces and naval ships designed from historical documents and surviving sources to use in realistic competitive battles on 80 maps representing the real-life battle scenarios...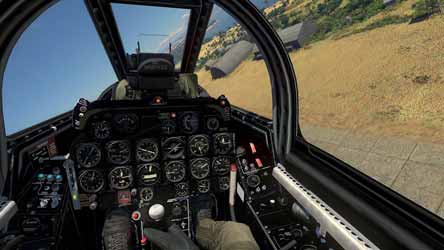 War Thunder is similar to World of Tanks / Warplanes / Warships. However, the main differences are the fact that you can switch between all three forms of combat vehicles and when you play online you'll be competing with not only other Xbox players, but also PC and PS4 gamers.
The developers have incorporated authentic sounds effects, realistic weather, and vehicle damage models that transform the game into an almost lifelike simulation, all while conducting war seamlessly across platforms. War Thunder offers intense PvP experiences in full-scale war at various difficulty settings for all play styles and degrees of experience and PvE content adds cinematic historical campaigns and solo missions. Gaijin Entertainment continues its commitment to provide players with regular updates including new vehicles, maps, missions, and nations.
Everything about War Thunder is confusing. Even its release and various options are baffling. It's being released as a free to play game later in the year, but if you want to have early access you can spend anywhere between £15.99 - £64.99.
When you fire the game up for the first time it's not the easiest menu to get to grips with. Thankfully, as a World of Tanks player it wasn't too long before I got my head around most of it. But there were a few too many elements that I didn't understand. The tips, that flash up while games are loading, indicate that you can find more information in the "encyclopedia" - but there was no instructions on where to find this. The best thing to do is head over to warthunder.com and check out the helpful video tutorials.
Once you've viewed a few interactive tutorials you can jump straight into an online match... just don't expect to do very well. This is partly due to the fact that the game is cross media, so you'll be playing against PC gamers who are using a mouse and keyboard while you struggle with the clunky Xbox One controller. It's not that it's terrible, but you'll need to tweak the accuracy levels as I found that in default it was almost impossible to line up the cross hairs.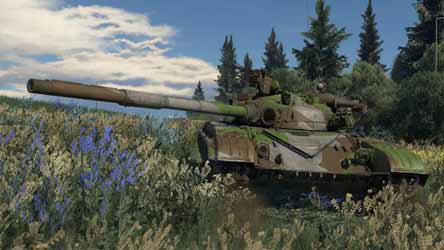 There are a number of main modes of play: Arcade; Realistic; Simulator; Custom; PvE; and numerous Events. Arcade is the game at its simplest, and is pretty much where you'll want to start. Realistic is designed for more advanced players who are looking for more realistic physics. In Simulator mode only the pilot/driver's view is available - there's no third person view option. PvE is an Arcade game mode where you have to defend an area against waves of AI attackers.
It looks like its been ported over directly from the PC and so there's a bit of faffing about where you're never sure whether to press the right trigger or the "A" button in order to click on the options. I did spot one tip that hadn't even been changed from the original PC version.
The in game tutorials (as well as the ability to test vehicles before you buy them) is essential in getting a real feel for the combat. But give it a while and you'll be dog fighting with the best of them. Yes, I'm guilty of mostly playing the aircraft mode (mainly because it's new to me and the tank side I was more familiar with thanks to World of Tanks) but I did spend quite some time with the tanks and found it to be just as enjoyable as I was expecting. Again, it's challenging to begin with, but stick with it and you'll soon be ranking up.
The version we received for review appeared to be the £15.99 Early Access Starter which didn't seem to have access to the naval aspect of the game - so sadly I can't comment on that.
This is a game that rewards players the more hours they put into it. And once you start playing you'll find it hard to stop.
9
Nick Smithson